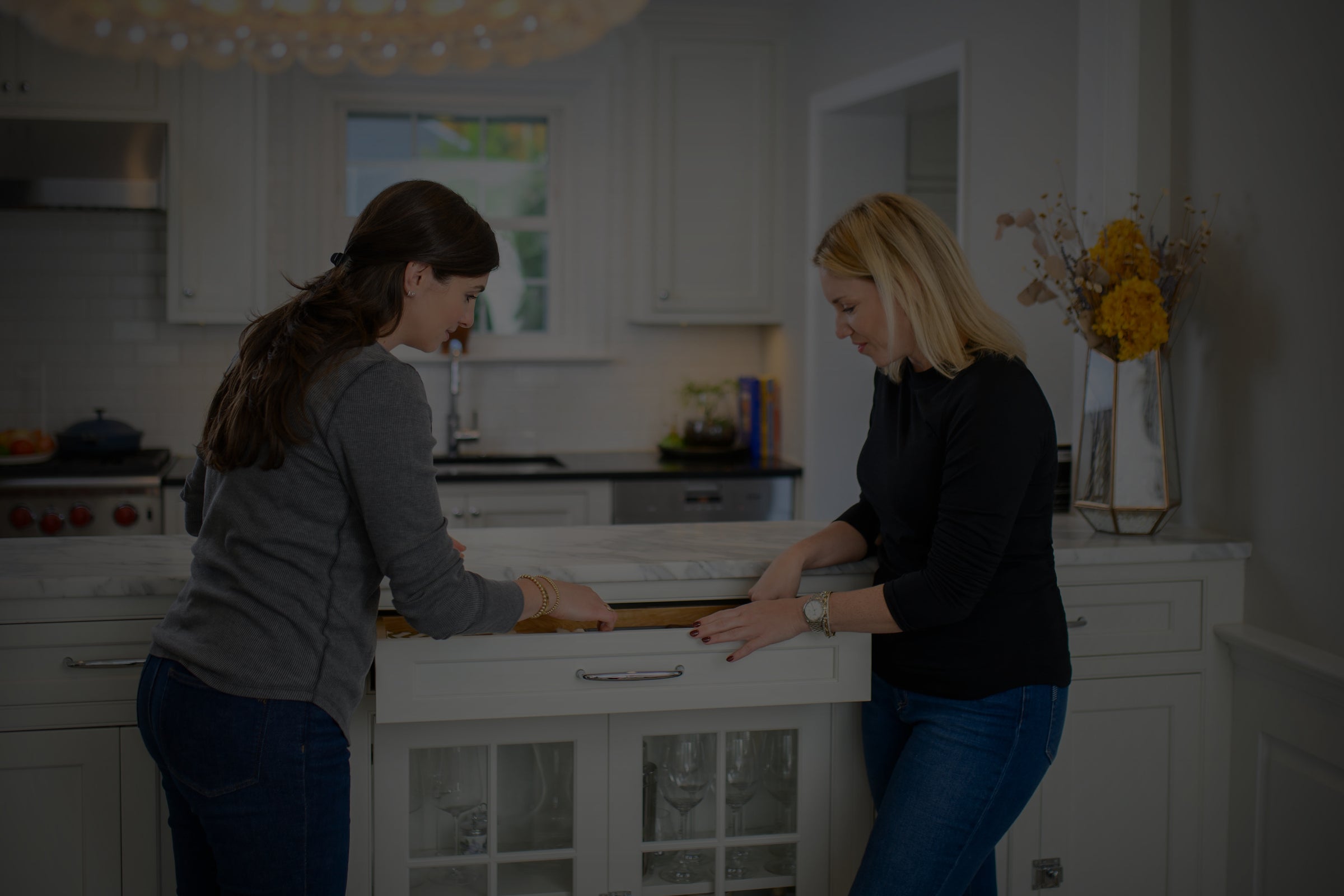 Be Organized. Enjoy Your Home More.
Professional home organizers to help you eliminate clutter, find calm, and love every space
Organizing Services for Every Space, Large or Small
Watch B. Organized on FOX 29 News Philadelphia
Founder of B. Organized, Brittini Schafer, joins "Good Day Philadelphia" to share organization tips with FOX 29's Jenn Frederick.
Eliminate Clutter. Transform Your Home.
Everyone wants a clutter free home, but finding the right organization system can feel overwhelming.
That's not right. We believe every person deserves to enjoy their home and be proud of their space.
For more than a decade, B. Organized has worked with clients like you to create and implement a simple organization plan that fits every individual's lifestyle and personalized needs.
You don't have to feel stuck. We can help.
Brittini Schafer is a phenomenal professional organizer. What would possibly take you three months to cull and organize on your own, you will accomplish in three hours under Brittini's guidance. I highly recommend her!
Brittini's services not only cleared out my basement but also cleared out my mind. It was too overwhelming for me to tackle!"
Brittini did 3 spaces for us: turned the guest room into a nursery, organized a walk-in closet, and decluttered my basement! I was so overwhelmed, I didn't know where to start. With her, I reclaimed my space in 2 days!"
Her technology expertise set me up with the means to find crucial documents easily and created organized systems for tax prep, which resulted in reduced stress and much greater efficiency. I recommend her services enthusiastically."
Brittini organized my garage and basement. She helped purge items I hoarded and find missing items & important keepsakes. She was extremely professional, respectful of my possessions, and efficient."
We love to cook and had countless gadgets cluttering our kitchens. Pre-Brittini, everything felt out of place and messy. She organized things in a way that made sense! Amazing to see how much space we actually had."
NAPO Greater Philadelphia Chapter Member since 2007
How Can We Help You?
Ready to get organized or have a question? Schedule your free organizing consultation today.